Prof. Michał Bilewicz

University of Warsaw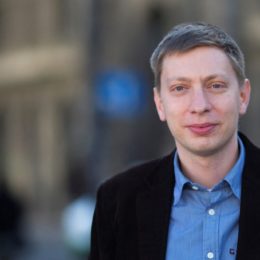 Michał Bilewicz (Ph.D., University of Warsaw) is an Associate Professor of Psychology at the University of Warsaw, Poland, where he chairs the Center for Research on Prejudice. Previously, he was a Fulbright scholar at the New School for Social Research in New York and DAAD post-doctoral fellow at University of Jena in Germany. His research interests include social psychology of intergroup relations (e.g. stereotyping, prejudice, collective moral emotions, reconciliation process), as well as political psychology (political ideologies, linguistic patterns related to political communication, etc.). He studies extensively the problem of antisemitism, dehumanization and conspiracy theories. In 2013 he co-edited a special issue of Journal of Social Issues on the consequences of genocide and in 2015 a volume The Psychology of Conspiracy (Routledge). He co-ordinates the first Polish diagnostic survey on xenophobia – the nationally representative Polish Prejudice Survey (2009, 2013, 2017). He presented his reports on anti-Semitism to the Polish Parliament (Ethnic Minorities Commission) and in the years 2013-2016 he served as a consultant to the Polish Ministry of Administration in the Council to Prevent Racism and Xenophobia.